T300 Extreme Curve Double-Wall
Now WELD double-wall fabrics
Our most versatile machine, just got better! You can now add on our double-wall (drop stitch) option. The T300 Extreme Curve with the Double-Wall option is designed to reduce the use of glue, increase production and create airtight and watertight seams.
DOUBLE-WALL WELDING VIDEOS
ELIMINATE
By eliminating the glueing process, you will reduce fabric handling and added cost of glue and labor. many products can double production by welding your double-wall fabric applications.
AIRTIGHT OR WATERTIGHT WELDS
Depending on your product or application the T300 Extreme Curve enables you to create airtight or watertight welds.
INCREASE 
Many products can double production by welding your double-wall fabric applications.
What is Double-Wall Fabrics?
Double-wall (drop stitch) is becoming increasingly popular with applications such as inflatables, gym mats and more. It's a coated nylon joined by thousands of vertical fibers  that are uniform in size. When welded into desired shape and pressurized with air, it is transformed into a strong, hard surface.
Align top and bottom panels
Mark pattern
Clamp and cut pattern
Weld
Now, drop stitch can be welded on a Miller Weldmaster T300 Extreme. Check out details and video below to see just how it's done.
Products produced using double-wall fabrics include: paddle boards, inflatable boat bottoms, athletic mats and more…
PROVEN HOT AIR TECHNOLOGY
Fabric will tear before the weld!
For over 40 years, hot air welding has been a proven technology used for many applications. It is the technology of choice for many customers worldwide providing water and airtight seams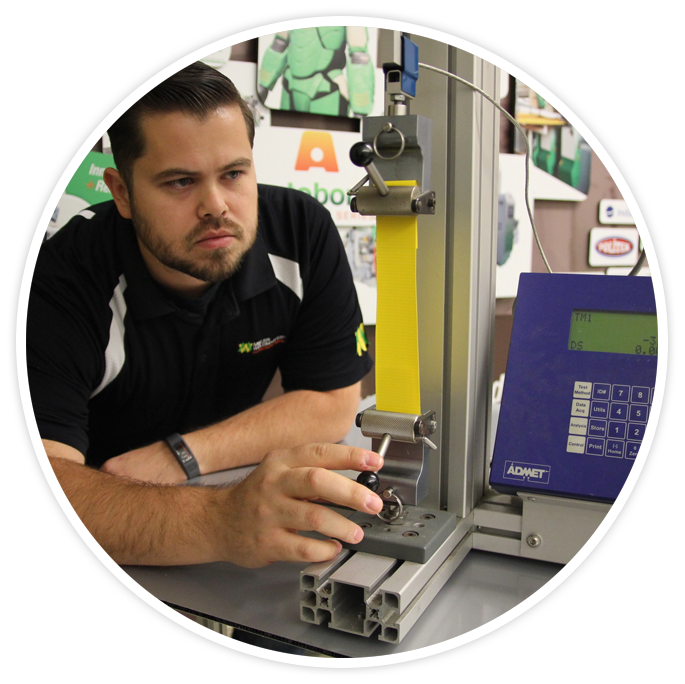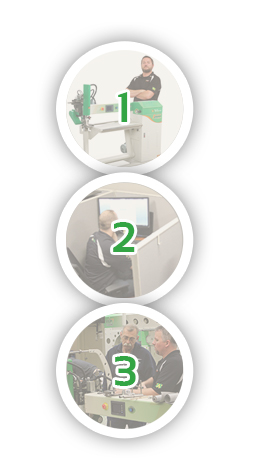 PROFESSIONAL INSTALLATION AND TRAINING
All you need to know!
One of our certified Field Service Engineers will contact you to schedule your installation and training day at your facility

We provide you with everything you need to know to get your site and team ready for their day of installation and training

Your staff will receive extensive training on operation, maintenance and most importantly how to make your product
No experience needed to operate your new welder. However, our most successful operators have good eye-hand coordination and are committed to creating a quality product.
Most of our customers are making finished products by the end of the day!
SOCIAL
Sign up to be part of our MW Insiders where you will get updates on machine updates, frequently asked questions and tech tips. Put us in the hands of your operators to help ensure you are making money with your machine.'
SIGN UP
Facebook, Twitter, Linked In and Pinterest are just another way to stay involved with Miller Weldmaster. See our company culture; get updates on upcoming events, new products. A simply means to stay connected.
DOWNLOADS
Kontaktieren Sie uns
Copyright 2018 Miller Weldmaster. All rights reserved
Privacy Policy
Miller Weldmaster Corp
4220 Alabama Avenue
Navarre, Ohio USA 44662
P: 330-915-3311 | F: 330–837-2828
Stay up to date with our bi-annual newsletter!
Learn about company activities, new machines,
hear from our Field Service Engineers and more.
Newsletter Sign Up