T300 Extreme Shade
Una solución COMPLETA para pantallas y toldos
Sencillo soldador operativo para la soldadura de cortinas, toldos y estructuras, ya sean de de PVC o acrílico. Utilice aire caliente o cuña caliente para una óptima flexibilidad al aplicar a cualquier tipo de toldo
CARACTERÍSTICAS Y BENEFICIOS
Pantalla táctil fácil de utilizar con espacio de almacenamiento para guardar las configuraciones y poder acceder a ellas rápidamente.
Equipado con los brazos dobles para una mayor versatilidad del producto
Ajustes del cabezal rápidos y repetitivos, para una soldadura de precisión
Disponible en cuña caliente, aire caliente o equipado con ambos sistemas, para una óptima producción
Sencilla y rápida guía para cambiar las múltiples configuraciones de costuras
MILES DE PRODUCTOS REALIZADOS…
Clientes de todo el mundo están produciendo toldos en "T300 Extreme Shade" cada día. Si no está seguro de si el "T300 Shade" es el adecuado para usted, ¡déjenos asesorarle!

TECNOLOGÍA DE CUÑA CALIENTE COMPROBADA
Se rasgará el tejido antes que la soldadura.
Por más de 40 años, la soldadura de aire caliente y con cuña caliente, ha sido una tecnología probada que se utiliza para muchas aplicaciones. Es la tecnología que escogen muchos clientes en todo el mundo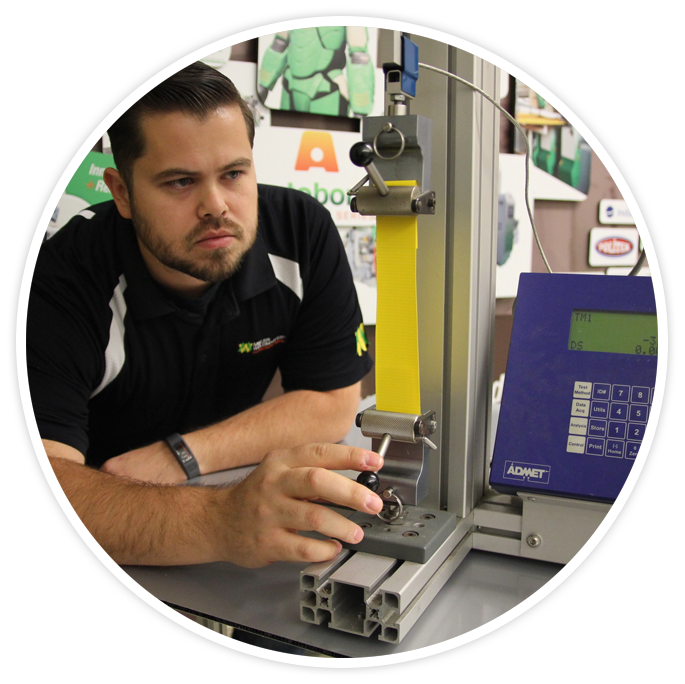 CONSTRUÍDO PARA PERDURAR
CALIDAD Y CONFIABILIDAD
Principios de fabricación ajustada
Diseño de marco de acero sólido
Combinación de más de 500 años en experiencia en ingeniería
Diseñado y construido para usar durante muchas décadas
EL MUNDO REAL
Construido para la producción en múltiples turnos
Bajo mantenimiento por tiempo extendido
Industria conocida por las máquinas de larga duración.
La primera y la última máquina que usted necesitará para soldar
"Gracias por haber fabricado una máquina que dure tanto. Es estupendo que hayamos tenido una máquina que durase tanto como algunos de nuestros barcos y que ustedes crean en la construcción de máquinas con una buena longevidad"
Jack's Plastic Welding
SERVICIO
¡Comprometidos con usted y con su negocio!
Ingenieros de Servicio de Campo de Miller Weldmaster

 

y Centro de Resoluciones
Rápida capacidad de respuesta de una persona real
Piezas y servicios con oficinas en Ohio, California, y Europa
20 socios capacitados alrededor del mundo que ofrecen un servicio internacional y su apoyo
"Si nosotros no cuidamos de nuestros clientes… ¡Otra persona lo hará!"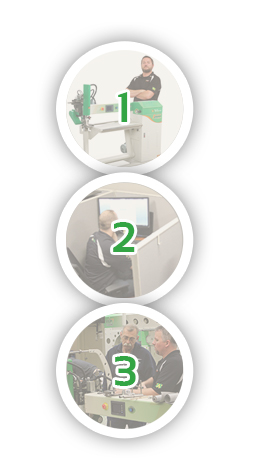 INSTALACIÓN PERSONAL Y FORMACIÓN
¡Todo lo que necesita saber!
Uno de nuestros Ingenieros certificados de Servicio de Campo se comunicará con usted para programar su instalación y fijar los días de formación en sus instalaciones
 Ponemos a su disposición todo lo que necesita saber para tener su local y su equipo listo para el día de la instalación y la formación
Su personal recibirá formación extensa sobre cómo operar y mantener la máquina, además de lo más importante de todo, cómo fabricar sus productos.
No se necesita experiencia previa para operar con su nueva soldadora. Sin embargo, nuestros operadores más exitosos tienen buena coordinación de ojo y mano, además de comprometerse a crear un producto de calidad
¡La mayoría de nuestros clientes están haciendo productos terminados para el final del día!
SOCIAL
Sign up to be part of our MW Insiders where you will get updates on machine updates, frequently asked questions and tech tips. Put us in the hands of your operators to help ensure you are making money with your machine.'
SIGN UP
Facebook, Twitter, Linked In and Pinterest are just another way to stay involved with Miller Weldmaster. See our company culture; get updates on upcoming events, new products. A simply means to stay connected.
Contacte con nosotros
Copyright 2020 Miller Weldmaster. All rights reserved
Privacy Policy
Miller Weldmaster Corp
4220 Alabama Avenue
Navarre, Ohio USA 44662
P: 330-833-6739 | F: 330–837-2828
Stay up to date with our bi-annual newsletter!
Learn about company activities, new machines,
hear from our Field Service Engineers and more.
Newsletter Sign Up
We use cookies on this site to enhance your user experience. By continuing to use our site, you agree to our cookie policy.
Ok