T300 Extreme Curve
La machine LA PLUS POLYVALENTE au monde pour la fabrication de produits gonflables
Pour produire des soudures étanches et imperméables en 2D et en 3D répondant aux demandes les plus exigeantes. T300 Extreme Curve peut s'utiliser en tant que machine à souder à fer chaud ou à air chaud, ce qui est idéal pour travailler des formes uniques et des arrondis
VIDÉO
POLYVALENCE
Peu importe la nature de votre produit ou le degré de complexité de votre soudure, la machine T300 Extreme Curve pourra s'en occuper !
SOUDURES ÉTANCHES ET IMPERMÉABLES
En fonction de votre produit ou de votre application, la machine T300 Extreme Curve vous permettra de créer des soudures étanches ou imperméables.
CARACTÉRISTIQUES ET AVANTAGES
Écran tactile simple avec enregistrement des paramètres pour une configuration de rappel rapide
Équipée de deux bras pour augmenter la polyvalence du produit
Tête facile à régler à volonté pour une soudure de précision
Disponible avec air chaud ou fer chaud ou les deux technologies pour optimiser la production
Changement de guide rapide et simple pour de multiples configurations de soudure
DES CENTAINES DE PRODUITS DÉJÀ FABRIQUÉS…
Chaque jour, partout dans le monde, des clients trouvent de nouvelles idées de produits à fabriquer avec la machine T300 Extreme Curve ! Si vous y pensez, T300 Extreme Curve peut le faire !

TECHNOLOGIE DE SOUDURE À AIR CHAUD  ÉPROUVÉE…
C'est le tissu qui cèdera avant la soudure !
Depuis plus de 40 ans, la soudure à air chaud est devenue une technologie éprouvée et aux nombreuses applications. Il s'agit d'une technologie de choix pour de nombreux clients dans le monde entier, car elle permet d'obtenir des soudures fiables.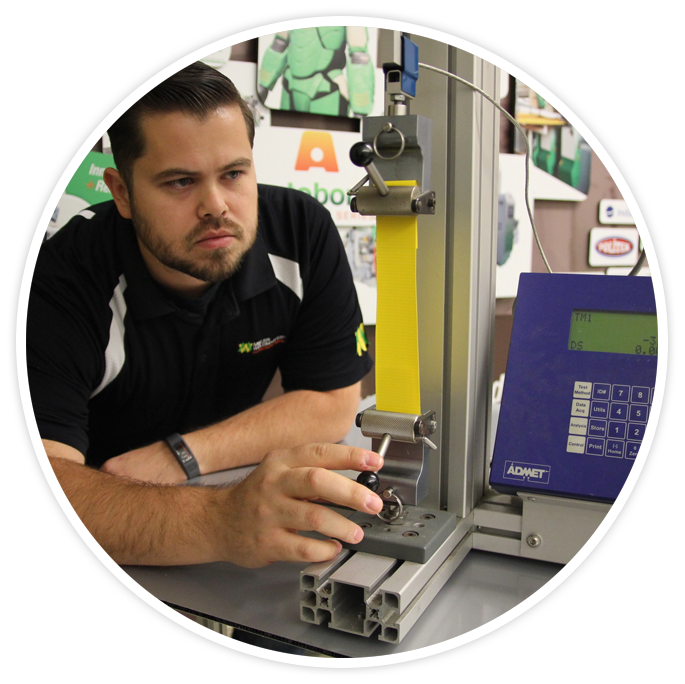 FABRIQUÉ POUR DURER
QUALITÉ ET FIABILITÉ
En savoir plus sur les principes de fabrication
Conception solide du châssis en acier
Plus de 500 ans d'expérience combinée dans l'ingénierie
Conçu et fabriqué pour plusieurs dizaines d'années
LE MONDE RÉEL
Fabriqué pour la production de plusieurs équipes
Peut d'entretien pour une durée de vie rallongée
Une industrie reconnue pour ses machines les plus résistantes du marché
La première et la dernière machine dont vous aurez besoin pour vos soudures
« Un grand merci pour cette machine qui dure dans le temps. C'est génial d'avoir une machine qui dure aussi longtemps que certains de nos bateaux et de voir que vous misez sur la fabrication d'une machine résistante ».
Jack's Plastic Welding
SERVICE
Pour vous servir, vous et votre entreprise !
Centre de résolution et de service d'ingénierie sur le terrain de Miller Weldmaster
Pour une réponse rapide provenant d'un véritable personnel
Pièces et services  avec des bureaux dans l'Ohio, en Californie et en Europe
20 partenaires formés dans le monde pour un service international
« Si nous ne prenons pas soin de nos clients nous-mêmes, d'autres le feront ! ».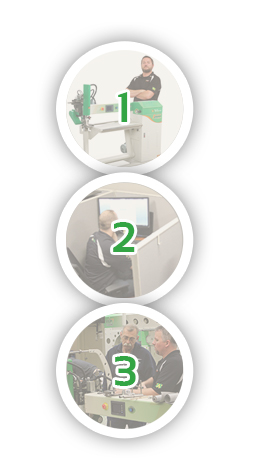 FORMATION ET INSTALLATION PROFESSIONELLE
Tout ce que vous devez savoir !
L'un de nos ingénieurs certifiés sur le terrain prendra contact avec vous pour programmer l'installation de votre machine et la journée de formation dans votre usine.
Nous vous expliquerons tout ce que vous devez savoir pour que vos installations et votre équipe soient prêtes le jour de la formation.Votre personnel recevra une formation approfondie sur le fonctionnement, l'entretien et la fabrication de votre produit.
Aucune expérience n'est requise pour faire fonctionner votre nouvelle machine. Néanmoins, nos opérateurs les plus performants présentent une bonne coordination oeil-main et aspirent à créer un produit de qualité.
La plupart de nos clients fabriquent ainsi des produits finis dès la fin de la journée !
Télécharger le document de pré-installation 
SOCIAL
Sign up to be part of our MW Insiders where you will get updates on machine updates, frequently asked questions and tech tips. Put us in the hands of your operators to help ensure you are making money with your machine.'
SIGN UP
Facebook, Twitter, Linked In and Pinterest are just another way to stay involved with Miller Weldmaster. See our company culture; get updates on upcoming events, new products. A simply means to stay connected.
Contactez-nous
Copyright 2020 Miller Weldmaster. All rights reserved
Privacy Policy
Miller Weldmaster Corp
4220 Alabama Avenue
Navarre, Ohio USA 44662
P: 330-833-6739 | F: 330–837-2828
Stay up to date with our bi-annual newsletter!
Learn about company activities, new machines,
hear from our Field Service Engineers and more.
Newsletter Sign Up
We use cookies on this site to enhance your user experience. By continuing to use our site, you agree to our cookie policy.
Ok