CIPP Single or Double Layer Welding
Single or Double Layer System for Cured-in-Place Pipeline
The Single layer or Double layer systems will weld a roll of fabric into a rehabilitation tube and apply tape with hot air on top of the sewn seam, making the pipeline seam waterproof. The machine is capable of welding or sewing two layers of fabric simultaneously: one layer of non-woven felt on the inside and one layer of coated felt on the outside. The coated felt layer can be coated with PVC, polyurethane, polyethylene or polypropylene. This machine can weld or sew both layers, tack welds layers together all automatically inline simultaneously, saving time improving consistency and increasing quality.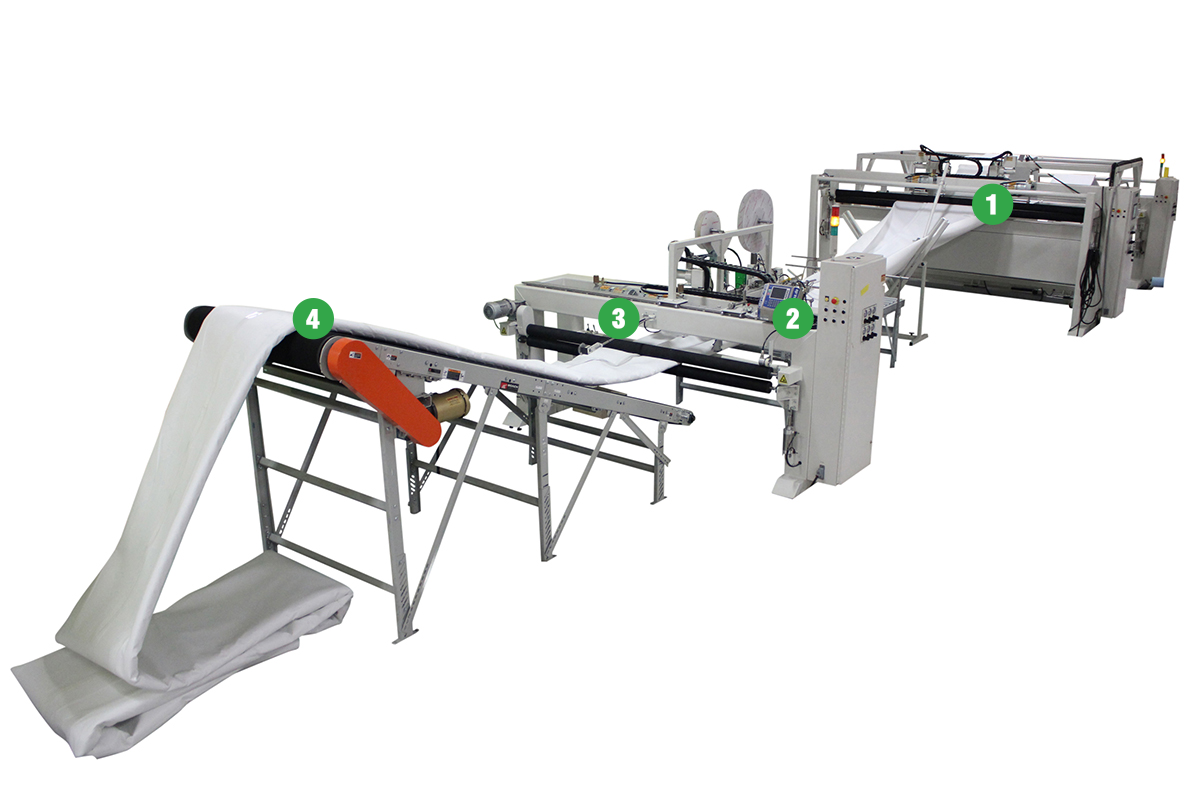 FEATURES AND BENEFITS
Unwinds configured to accommodate single or double layers
Adjustable tube forming guides for multiple sewn diameter tubes
Outboard pullers for flattening tube and reduced material handling
Incline conveyor allowing CIPP tube to be fan folded in preparation to ship
THOUSANDS OF PRODUCTS MADE …
Customers worldwide are using our Cured In Place Pipeline welding systems to produce multiple types of rehabilitation tubes and filters.
SOCIAL
Sign up to be part of our MW Insiders where you will get updates on machine updates, frequently asked questions and tech tips. Put us in the hands of your operators to help ensure you are making money with your machine.'
SIGN UP
Facebook, Twitter, Linked In and Pinterest are just another way to stay involved with Miller Weldmaster. See our company culture; get updates on upcoming events, new products. A simply means to stay connected.
CONTACT US
Copyright 2020 Miller Weldmaster. All rights reserved
Privacy Policy
Miller Weldmaster Corp
4220 Alabama Avenue
Navarre, Ohio USA 44662
P: 330-833-6739 | F: 330–837-2828
Stay up to date with our bi-annual newsletter!
Learn about company activities, new machines,
hear from our Field Service Engineers and more.
Newsletter Sign Up
We use cookies on this site to enhance your user experience. By continuing to use our site, you agree to our cookie policy.
Ok