T600 Extreme Curve Welder
Waterproof Seam Welder for Inflatables
The T600 Extreme Curve Welder produces strong, airtight and waterproof seams for 2D and 3D inflatables. Weld curves and unique shapes to make inflatables, tanks, bladders and more.
This machine is adaptable, welding a variety of seams for various applications such as white-water rafts, military attack boats, airplane escape chutes and inflatable bounce houses and tents. The T600 Curve makes overlap, hem and hem with rope seams.
The T600 Curve only requires one operator, which can save labor costs.
We're known for the longest-lasting machines.
The T600 Extreme Curve is built for multiple-shift production, and with its solid-steel design, this machine can last for multiple decades.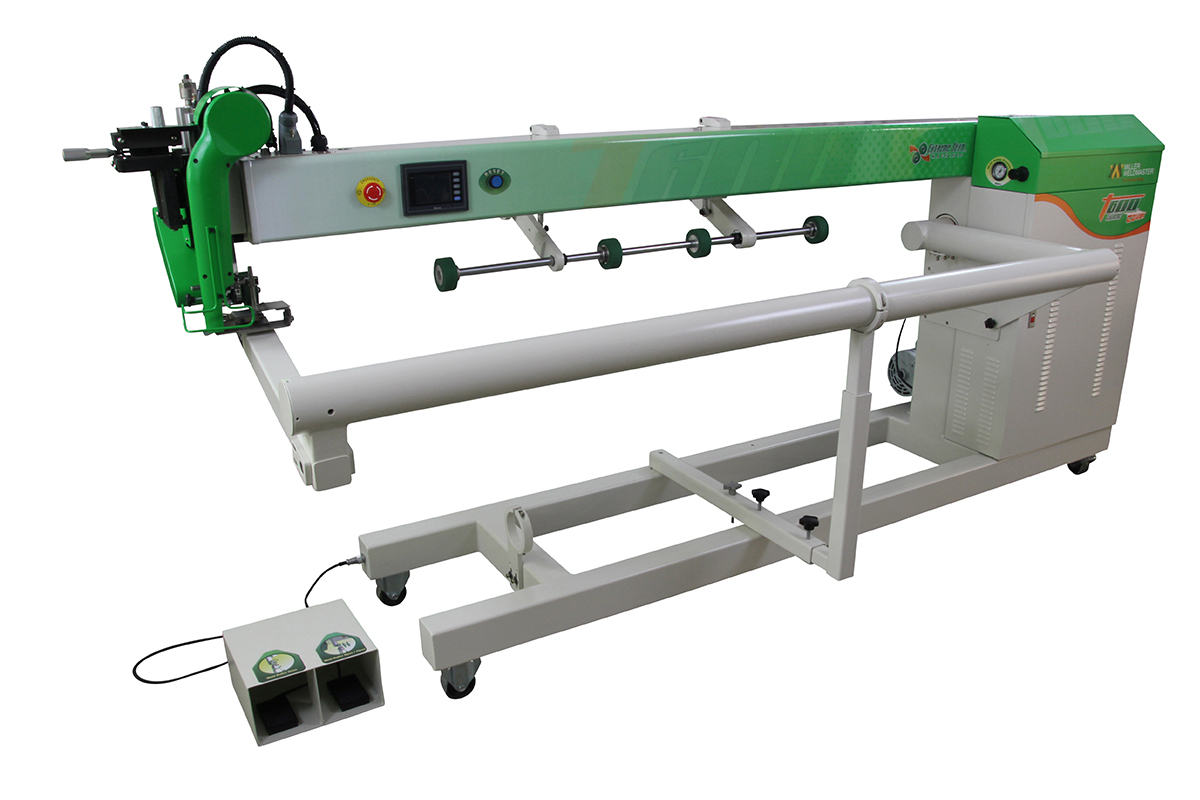 Features and Benefits
Quick-setting recall with touch screen and recipe storage
Increased product efficiency with dual arms for versatile product range
Easier fabric handling with inboard and outboard fabric puller
Precision welding through quick, repeatable head adjustments
Available in hot air, hot wedge or both for product versatility
Multiple seam configurations with quick, easy guide change
Technical Specifications
Power Requirements:
208-240 Volts – Single Phase -25 Amperes
380-400 Volts – Single Phase – 15 Amperes
Air Requirements: 100 PSI @ 2 CFM
Power Consumptions: 6Kw
Maximum Temperature:
Hot Air: 730o C – Hot Wedge: 450o C
Throat Width: 2.03m
Dimensions:
Width: 3m
Length: 3m
Height: 630mm
Weight: 558kg
Seam Width:
10 to 50mm (1/2" to 2")**
Welding Cycle:
Up to 30m/min (100ft/min)*
*Depending on the application, the seam width, and the type of material used
**Additional guides might be necessary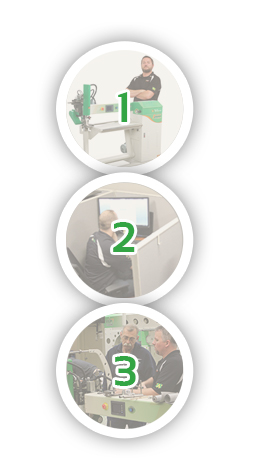 Professional Installation and Training
Trust Miller Weldmaster to get you started!
A Miller Weldmaster certified field service engineer will contact you to schedule installation and training at your facility.
We provide you with everything you need to know to get your team ready for installation and training.
Your staff will receive extensive instruction on welding equipment operation and maintenance and how to produce your product.
Most of our customers are making finished products by the end of the day!
Service
We're committed to you and your business. The Miller Weldmaster service and resolution center is staffed with our field service engineers for fast response time.
Testimonials
"To ensure we offer the highest of quality and best possible service, we rely on equipment we receive from Miller Weldmaster."
Aire Inflatables
SOCIAL
Sign up to be part of our MW Insiders where you will get updates on machine updates, frequently asked questions and tech tips. Put us in the hands of your operators to help ensure you are making money with your machine.'
SIGN UP
Facebook, Twitter, Linked In and Pinterest are just another way to stay involved with Miller Weldmaster. See our company culture; get updates on upcoming events, new products. A simply means to stay connected.
CONTACT US
Copyright 2020 Miller Weldmaster. All rights reserved
Privacy Policy
Miller Weldmaster Corp
4220 Alabama Avenue
Navarre, Ohio USA 44662
P: 330-833-6739 | F: 330–837-2828
Stay up to date with our bi-annual newsletter!
Learn about company activities, new machines,
hear from our Field Service Engineers and more.
Newsletter Sign Up