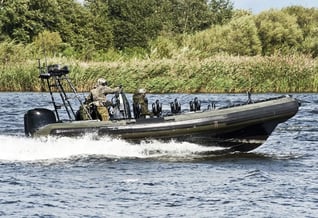 As a leader in the thermoplastic industry, Miller Weldmaster has over 45 years of experience helping our customers with an array of different welding and sewing applications. From complicated military shapes, conveyor belts, containment booms, high-speed roller doors, to straight forward creative ideas, Miller Weldmaster has experienced almost all.
Our customization capabilities give us the ability to solve almost any welding application. Contact us and we will explain what fabric welding machine and technology would best fit the exact product(s) you need to weld.
"Miller Weldmaster has really helped in the development of our business. The service has been excellent, replacement parts arrive fast, and there is always someone to help with repairs on the phone. The equipment upgrades have kept us competitive in a touch market. It is a real pleasure to work with a company that takes such an interest in the success of its customers."
-Jack's Plastic Welding