Your pet is important to you; and making sure that what you are feeding them is clean is crucial to their health. From the factory, to the door, to your home, your pet's food goes through a lot of hands. So making sure they are properly sealed is key to making sure you are giving your pets the best food. And making sure your customers are confident in the food they are feeding their pets.
Bag sealing is an important step of the food manufacturing process. You want to make sure that it is properly sealed without any outside products such as glue, as well as will not break open in transit. A strong seal while reducing operational costs and increasing production is easy to obtain, as long as you have the right machinery in your production line.
How to Seal Dog Food Bags
There have been many changes in the bag sealing world over the past few years. The biggest being the removal of glue and other adhesives from the sealing process. Miller Weldmaster Packaging Systems machines use Hot Air technology in place of Glue and other Adhesives. Utilizing Hot Air is a clean and safe way to close all food bags. Removing any toxins or bad products getting in with your dog's food.
The Packaging Systems line has a variety of different closing styles depending on your requirements. All provide the same security and hot air method of bag sealing. Pinch and double fold are the most common forms of bag sealing. The PS150 and PS400 are the machines needed for these types of bag sealing. If you are needing a flat seam tube or an overlap, the PS300 would accomplish those for you. While these all provide a similar look and need, different markets require the different styles.
For Example, the pinch method of bag sealing is most common in the United States and specifically for dog or cat food. While in the European market, you may find the double fold method of bag sealing a requirement or more common. That is why the Miller Weldmaster Packaging Systems machines cover all needs and requirements that you may come across for your bag sealing.
While we most often think of dry dog food and cat food. This type of bag sealing, however, can be used for a multitude of items. Including, but not limited to, rice, grain, kitty litter, chemicals, hazardous materials, building items, and so much more.
Plastic Animal Feed Bags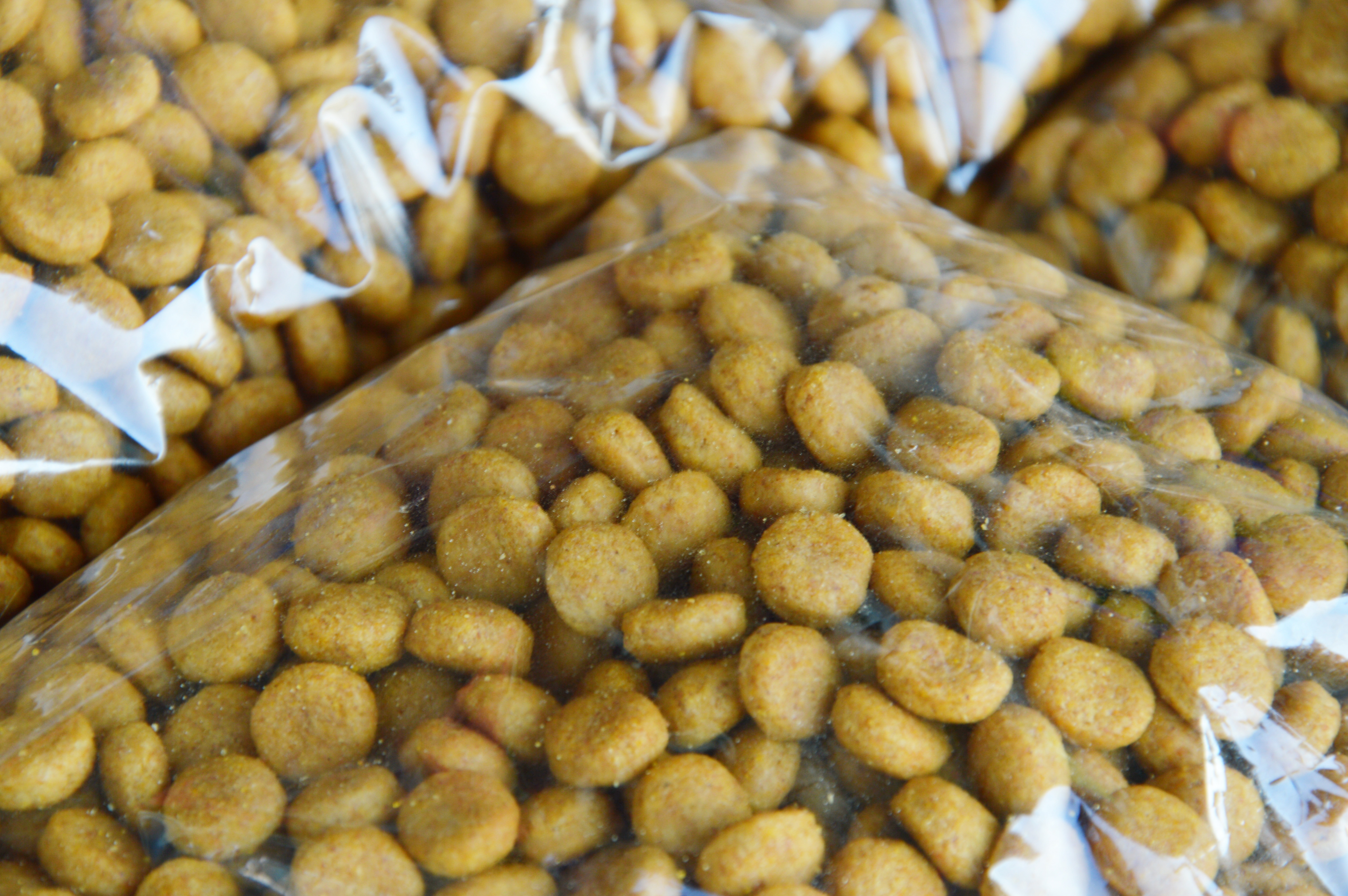 There are a countless number of applications for Poly Woven bags. The classics include anything feed related. Including dog food, cat food, horse feed, rabbit feed, chicken, feed, etc. Any time of animal feed that you can think of, they are put into a poly-woven bag. However, not only is it meant for animal feed. Human food can also be used to store and transport. This includes grains and rice.
Poly-woven bags are obviously safe for the animal and human food industries. They are also strong enough they do not have to worry about breaking open during transportation. Since it is good enough for that, you can imagine what else these poly-woven bags could be used for. Industries include chemical, hazardous waste, building materials, pharmaceutical, and medical needs.
Anything that is sold or transported in a poly-woven bag, can be sealed with a Miller Weldmaster Packaging Systems Machine. The PS150 and PS400 provide the safest and most secure methods of top bag sealing. Using Hot Air technology, you can't go wrong with integrating a Miller Weldmaster machine into your line!