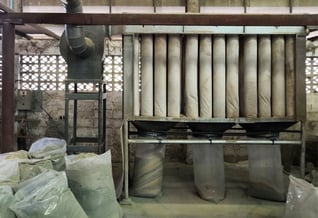 Increase Your Production and Decrease Labor
For continuous output of top-quality filtration tube and bag, Miller Weldmaster has the welder you need. We'll help you choose or design the machine to meet your production demands.
We design for maximum versatility. Options include the ability to weld or sew seams. Multiple size diameter tubes can be cut to length with precision.
Our automated, hands-free options allow you to increase production speed and decrease labor costs. The welders are easy to use, so you can be up and running quickly.
"It has been a pleasure working with Miller Weldmaster and your team. We currently have 2 machines that has helped us increase our production by 30%". -Apex Filtration and Environmental
Interested in a quality, American-made machine for welding air-filtration systems? Below are just some of the options available. We also can customize exactly to meet your needs. Contact us to find out how Miller Weldmaster can assist you.