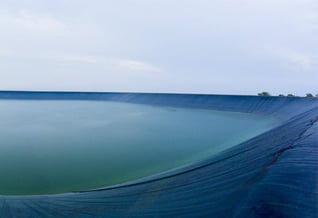 Greatly Reduce Labor Costs and Increase Production
Produce any size liner or cover for irrigation canals, ballparks, landfills, reservoirs and more.
Miller Weldmaster machines give you a fully automated system that offers high-speed production with far less labor and material handling. With less labor, your business can operate efficiently from a much smaller facility. Hot air welding and hot wedge welding also creates strong bonds.
For large products such as liners and covers, our welders can be configured with stationary or travel options. Both are faster than sewing or gluing and allow you to weld inhouse. The travel configuration reduces the need to move heavy fabrics because the machine does that work for you.
Miller Weldmaster offers a variety of standard welders or we can also customize your welder to meet your exact specifications. Contact us to discuss your product today
Why would I use your machine over the small handheld solutions?
Our automated solutions are designed and built to weld multiple seams at one time with one operator. These same machines are also designed to help eliminate the fabric handling side of manufacturing, aiding in the folding required prior to rolling up a liner.
What welding speeds can I reach on your machines?
The speed our machine can reach is all based on the fabric being used. A lot of our customers are welding liner at 40+ FPM. Polyethylene liners typically run at much faster speeds than a PVC liner. If speed is the main concern, we can engineer the machine to reach the speed you are looking for.
How much floor space will the bi-directional or TG3600 take up?
We typically place the track that the machine travels on near an exterior wall of your building. By placing the track near to exterior wall, this ensures while the machine is parked, the space that is being consumed is simply the machine itself and not the entire floor space that is used when the machine is traveling.
"Your welder has provided us with a unique selling proposition within the marketplace which makes us stand out against our competitors, allowing our business to grow whilst providing efficiency savings along the way. Our Miller Weldmaster machine is the focal point of our growth plans. We hope to be able to come back and purchase bigger and better machines in the future!"
-HBB GeoSales