What is RF Welding?
High-Frequency Welding, known as Radio Frequency (RF Welding) or Dielectric welding, is the process of fusing materials together by applying radio frequency energy to the area to be joined. The heating process in RF welding occurs from the inside out.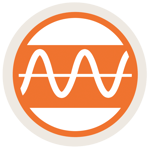 Who Uses RF Welding or High-Frequency Welding Machines?
There is a wide variety of products that are made with Radio Frequency Welding. Some examples would be tensile structures, tents, swimming pool liners, high-speed rolling doors, oil booms, billboards, and many more. Contact us today to see if RF fits your application.
What Materials Can Be HF Welded?
All thermoplastic materials that contain polarized molecules. Polyvinylchloride (PVC) and polyurethanes (PU) are the most common thermoplastics to be welded by the RF process. No matter the thickness, color, pattern, coated vs. non-coated it can be welded with RF technology. Can your material be RF welded? Look at our RF Weldability Chart.
Where is RF Welding Used?
Radio Frequency welding is used in multiple industries that create straight and unique shaped products. From consistent straight welds like tarpaulins, high speed rolling doors, and billboards to unique shapes such as oil booms, tent peaks, water tanks, and more. Many companies require multiple technologies for different seams in their process.
When to choose RF Welding?
Choosing the right sealing technology depends on your material, the product size and configuration, and the amount of production required. Radio frequency creates consistent clean looking seams without any mess of adhesives or solvent. If you are consistently making the same product that requires a unique shape weld, radio frequency is the right welding technology for you. RF welding technology also allows you to hit the same area of the weld more than once, where other technologies do not. Send us an example of your product today and we will recommend how to weld each one of your seams.
Why choose radio frequency welding?
Creates airtight and waterproof seams unlike when you sew and are poking holes into the fabric
Weld the same area more than once with no damage to the fabric
Specialized dies are available for intricate welds
Seams that are stronger than the material itself for a diverse manufacturing job
RF Welding PVC
The material of choice for radio frequency welding is PVC. PVC is a popular material for radio frequency (RF) welding as well. Its versatility, polar molecular structure, and high dielectric loss qualities make it an excellent material for making a variety of thermoplastic items that need strong hermetic seals. PVC is currently produced using high frequency welding techniques for medical IV and blood bags, surface covers like curtain walls and tarpaulins, recreational equipment, and many more things.
But PVC has a negative side that has come under growing criticism from environmental organizations and regulatory bodies. PVC is a significant cause of environmental and biological harm throughout its entire existence. As a result, there has been a significant shift away from its use, and several businesses have already implemented efforts to cut back on PVC from their products.
There are countless industries and applications for RF (also known as HF) welding. However, the material plays a big factor into whether or not your product will weld on RF. Utilizing the RF Weldability chart is key to learning if you can use RF to weld your application. If you are interested in testing your material, feel free to send some in for our team to test!
IS RF WELDING THE RIGHT TECHNOLOGY FOR MY APPLICATION?
To ensure our customers have the best heat system for their application, it is best to speak with a Miller Weldmaster expert. While hot air, hot wedge, impulse, and RF work for many applications, one may work better than the other depending on the application. Miller Weldmaster will help you select the best technology for your application.