What is hot wedge welding?
Hot wedge rotary heat sealing is a welding process using very precise heat, speed and pressure to join thermoplastic industrial fabrics, textiles and films. During the hot wedge welding or seaming process, a heated wedge is precisely positioned at the weld point to provide the required heat. The fabric or film is then pulled across the heated wedge. Tightly controlled temperature of the wedge can range from 700°F to 1350°F (400°C to 750°C) producing a perfect, air/water tight weld that is stronger than the material itself.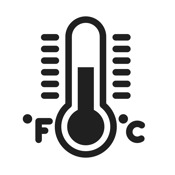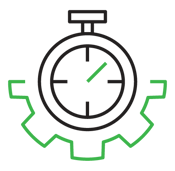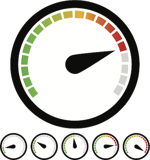 Why Choose Hot Wedge Welding?
Producing a product made of film
Constructing a product made of very thick fabric
Creating straight or radius welds
Creating a quiet work environment
Create seams that are stronger than the material itself for diverse manufacturing jobs
Create airtight and waterproof seams unlike when you sew and are poking holes in the fabric
Welding Wedges
Depending on your seam size, there are countless wedge sizes to match. It is important to use the correct size wedge to produce the best weld possible. This is because of the weld rollers as well as the guide size. Along with the weld rollers, the proper sized wedge provides the correct amount of heat to the exact area needed. This provides an accurately sized weld. If you use a smaller hot wedge, the seam will be weak on the edges as there is not enough heat applied evenly across the seam. On the other hand, if you use too big of a hot wedge, the seam will be messy and larger than heat is needed. There will be heat applied but no pressure since the weld rollers will not match.
Heat, speed, and pressure are key components to producing the strongest and cleanest weld. The hot wedge is best for long straight seams. Signs, Banners, doors, and so much more can be cleanly made with the use of hot wedge technology.
Industries: Sign, Pool, Shades, Tent, Awning, Aerospace, Curtains, Roller Doors, Filtration, Geomembranes/liners
Products: Containment Booms, Curtains, Roller Doors, Pool Covers & Liners, Keder, Shelters, Tents, Awnings
Wedge welding for HDPE
Miller Weldmaster has numerous machines for countless Hot Wedge applications. From the portable Triad or Spec to help with finishing your signs and banners, to the versatile T300 and T600 that can be used for larger products.
Hot wedge technology is commonly used for long, straight seams. High Density PE is a material that Miller Weldmaster customers work with to produce geomembrane liners. HDPE is a resistant cover that is commonly used in landfills, pond linings, water containment areas, and so much more. These large pieces of HDPE are welded using Hot Wedge technology due to the large panels passing through in a straight line. These products can be produced on a T300 as well as a larger custom machine, such as a moduline.
Is Hot Wedge the Right Technology for My Application?
To ensure our customers have the best heat system for their application, it is best to speak with a Miller Weldmaster expert. While hot air, hot wedge, impulse and RF work for many applications, one may work better than the other depending on the application. Miller Weldmaster will help you select the best technology for your application.
What Materials Can Be Welded on Hot Wedge?
Vinyl (PVC) Laminated Fabrics Vinyl

(PVC) Coated Fabrics

Vinyl Films

Polypropylene

Polyurethane

Polyethylene (PE)

Non-woven Polyesters

Double-Wall Fabrics

Thermoplastic Rubber

Various Fusing Tapes

Weldable Webbings

+ More!