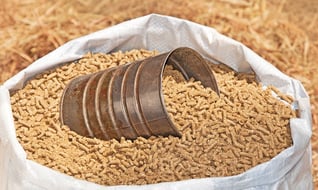 Packaging Systems, a division of Miller Weldmaster, specializes in manufacturing bag sealing and corrugated box making machines for a wide variety of industries. Read both in more detail below:
Bag Sealing Welding Solutions – Our bag sealing systems and machines meet the needs of numerous industries using Poly-woven and polypropylene bags. We build robust, dependable bagging and sealing machines for numerous industries and applications. Widely recognized in the industry, our packaging and poly bag sealer machines provide the quality, durability, reliability, innovation, and value you need for your manufacturing production or application. The following industries commonly use our poly and polypropylene bag sealers:
Agriculture and food
Animal feed and pet food
Chemicals and minerals
Pharmaceutical
Medical
Building materials
Corrugated Box Making Solutions – We create the most versatile on-demand packaging solutions that will save you money and increase customer satisfaction. By bringing a box making machine in-house, you will create the exact size box you need, reduce empty space in your packaging, save on storage in youar facility, reduce shipping costs, minimize damages and more! Gain versatility with on-demand packaging, plus no corrugated cardboard contracts!
Distribution / E-commerce
Print Marketing
Manufacturing Packaging
Furniture
Cabinetry