Today, we're shifting the spotlight to a hard working individual who has had a big role in the success of our business. Let's dive into the career journey of Jeremy Carpenter, a name that resonates with innovation, dedication, and superior craftsmanship within the walls of Miller Weldmaster. This year, Jeremy celebrates his 25 year anniversary at our organization - a remarkable milestone that deserves recognition and celebration.
How long has Jeremy been with Miller Weldmaster?
Jeremy, a dependable and valued member of our team, is celebrating a significant milestone in his career at Miller Weldmaster. Twenty-five years ago, a young man of just 26, Jeremy walked into our facilities for the first time, ready to contribute his skills and passion to our mission. Over the years since then, his dedication, technical acumen, and unwavering commitment have been instrumental in our company's growth and success. His journey, which started at a youthful age, has seen him evolve and adapt, becoming a vital part of our organization's fabric. Today, we honor his unwavering commitment and commendable journey at Miller Weldmaster.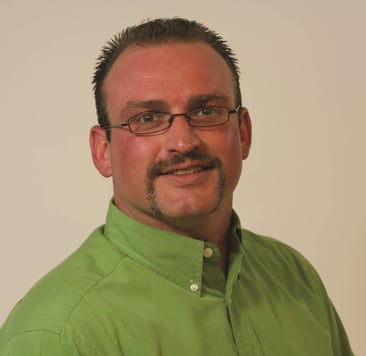 What positions has he held during his time at MW?
Jeremy has had a wide and inspiring career path at Miller Weldmaster, where he has successfully handled a variety of responsibilities. Jeremy joined our team as a welder for standard equipment at first. He then later demonstrated exceptional skills that quickly led him to a new role in the cross-seamer department. It was there that he truly thrived, honing his expertise to such an extent that he eventually found himself managing the department. In 2015, he transitioned to the assembly department, showcasing his versatile abilities and broad understanding of our operations. However, his passion for intricate craftsmanship eventually led him to discover his true aspiration: machining. Ever since this realization, Jeremy has been instrumental in bringing precision and excellence to every piece he works on, cementing his place as a leader in our operations.
What led Jeremy to work at Miller Weldmaster?
One day, Jeremy was catching up with a friend over a drink when he stumbled upon a golden opportunity that would shape the course of his professional life. His friend mentioned that Miller Weldmaster, was seeking a welder. The casual conversation stirred something within Jeremy, igniting a spark that resonated with his passion for craftsmanship. He saw a unique opportunity to utilize and further develop his welding skills, while contributing to a team for its commitment to excellence. This pivotal conversation, conducted over a friendly drink, laid the foundation of an amazing career, setting the stage for his incredible journey at Miller Weldmaster.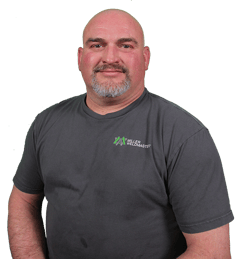 Why has he stuck around for 25 years?
In his many reflections on his remarkable 25-year career at Miller Weldmaster, Jeremy explains that his favorite feature of the job is not merely a technical one. Without a doubt, it is the people he has had the honor of working with. He appreciates the welcoming, family atmosphere that surrounds the entire business and promotes a sense of teamwork and belonging. He values the camaraderie, common objectives, and encouraging encounters that make every day at work more than just a job.
Miller Weldmaster is appreciative and privileged to work with such an amazing person. Jeremy, we thank you for your 25 years of hard work and dedication to the company. Here's to many more years!