112 Extreme
Preocupação em EFICIENCIA. DESEMPENHO que você almeja!
A nossa mais rápida e precisa soldadora para a solda de longas emendas retas, com uma grande variedade de tipos de solda, construída para se adaptar a qualquer tamanho de empresa ou aplicação. A 112 Extreme é construída para tornar a sua produção mais eficiente.
VIDEO
MANUSEIO DO TECIDO
Move a cabeça de solda e não o tecido. Nossos controles de vácuo e sistemas de alinhamento a laser são projetados para produção em alta velocidade. A 112 Extreme pode ser montada em qualquer comprimento.
VELOCIDADE
Não há como lhe parar, em velocidades de até 20M por minuto, você vai se tornar um profissional em acabamentos com precisão e qualidade.
CARACTERÍSTICAS E BENEFÍCIOS
Controle digitalmente todos os parâmetros de solda com uma tela Touch Screen de fácil operação
Pista de vácuo para uma colocação exata de materiais
Feixes de laser para alinhamento preciso das imagens
Cabeça de deslocamento controlada digitalmente para uma aplicação consistente
Mesas para reduzir e simplificar o manuseio de materiais
Controle total do operador para banners pré-cortados ou laminados
Podem ser construídos em vários comprimentos para caber em qualquer tipo de empresa, aplicação ou especificação de impressora
Equipada com cortador rotativo para operações de corte pelo comprimento
SOLDA, CORTA E COLOCA ILHÓS… Tudo em uma máquina!
O fácil colocador de ilhós foi concebido para reduzir o tempo de acabamento de qualquer aplicação. Ele é construído em conjunto com a 112 Extreme permitindo ao operador da unidade deslizar facilmente de dentro para fora quando for necessário terminar um processo
MILHARES DE PRODUTOS PRODUZIDOS
Os clientes em todo o mundo estão se tornando mais eficientes em suas produções. Tendas, lonas, letreiros e mais… O seu produto não está listado? Juntos vamos conversar sobre a sua aplicação e a máquina de solda correta.
TECNOLOGIA DE AR QUENTE COMPROVADAS
O tecido irá rasgar antes da solda
Por mais de 40 anos as soldadoras de ar quente tem sido usadas para diversas aplicações. Esta é a tecnologia escolhida por muitos clientes em todo o mundo fornecendo emendas confiáveis.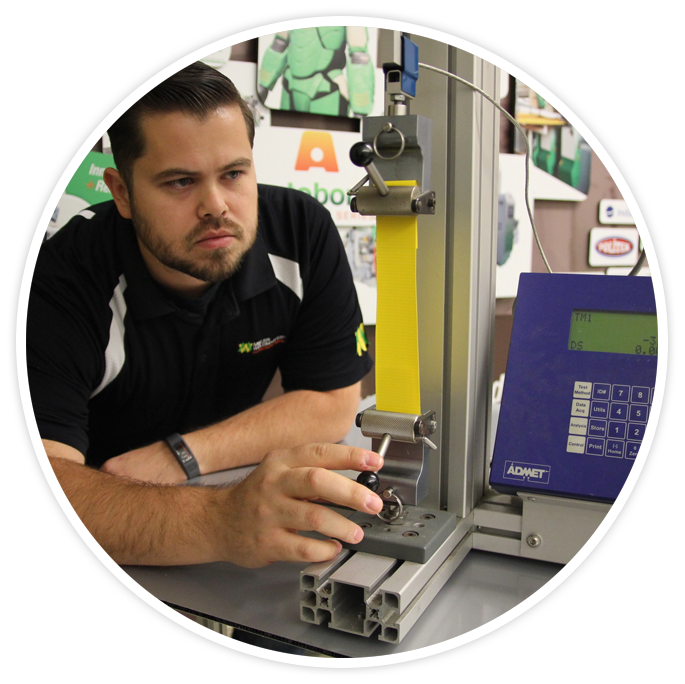 CONSTRUÍDA PARA DURAR
QUALIDADE & CONFIABILIDADE
Princípios da indústria enxuta
Projeto de armação de aço
Mais de 500 anos combinados de experiência em engenharia
Projetado e construído para ser usado por várias décadas
MUNDO REAL
Construído para múltiplas mudanças de produção
Baixa manutenção para um longo tempo de uso
Conhecida na indústria por máquinas duradouras
A primeira e última máquina que você precisará para solda
"Obrigado pela construção de uma máquina durável. É bom ter máquinas que durem tanto tempo como nossos barcos e que possamos acreditar na construção de uma máquina pensada para durar bastante."
Jack's Plastic Welding
SERVIÇO
Comprometido com você e sua empresa!
Engenheiros de campo da Miller Weldmaster e Central de Atendimento
Tempo de resposta rápido
Escritório para peças e serviços em Ohio, Califórnia e Europa
20 Parceiros treinados em todo o mundo para serviço internacional de apoio
"Se nós não cuidarmos dos nossos clientes… alguém vai!"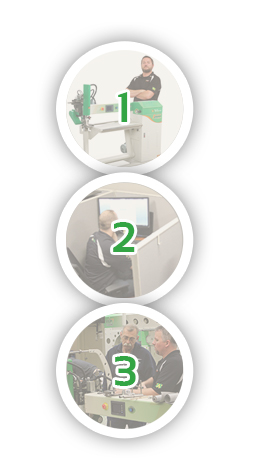 Instalação e formação profissional
Tudo o que você precisa saber!
Um de nossos Engenheiros de campo certificados entrará em contato para agendar a sua instalação e dia de treinamento em suas instalações
Nós iremos fornecer tudo o que você precisa saber para preparar o seu time e local para o dia de instalação e treinamento
Sua equipe receberá treinamento extensivo em operação, manutenção e, sobretudo, como fazer o seu produto
Nenhuma experiência é necessária para operar a sua nova soldadora. No entanto, os nossos operadores possuem habilidade e estão empenhados em criar um produto de qualidade
A maioria dos nossos clientes estão construindo produtos até o fim do dia!
SOCIAL
Sign up to be part of our MW Insiders where you will get updates on machine updates, frequently asked questions and tech tips. Put us in the hands of your operators to help ensure you are making money with your machine.'
SIGN UP
Facebook, Twitter, Linked In and Pinterest are just another way to stay involved with Miller Weldmaster. See our company culture; get updates on upcoming events, new products. A simply means to stay connected.
Contate-nos
Copyright 2020 Miller Weldmaster. All rights reserved
Privacy Policy
Miller Weldmaster Corp
4220 Alabama Avenue
Navarre, Ohio USA 44662
P: 330-833-6739 | F: 330–837-2828
Stay up to date with our bi-annual newsletter!
Learn about company activities, new machines,
hear from our Field Service Engineers and more.
Newsletter Sign Up
We use cookies on this site to enhance your user experience. By continuing to use our site, you agree to our cookie policy.
Ok