All of us have had our world turned upside down in 2020. This past year, we've all faced challenges. Some, the greatest challenges of their lifetime. Yet, as Americans, we are fortunate to have each other and a social support system enabling us to overcome these challenges together.
Only a short distance from us, the people of Central America have suffered the pandemic and two back-to-back hurricanes. Last November, Hurricane Eta swept through Honduras, destroying crops and devastating the land. Two weeks later, Hurricane Iota finished the job by destroying their homes. Now they are left with nothing. These natural disasters, combined with COVID-19 illnesses, has left the people of Honduras with very little food, shelter or medical supplies.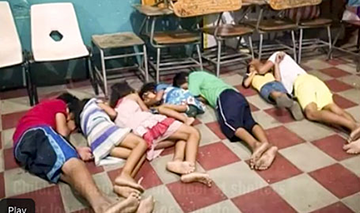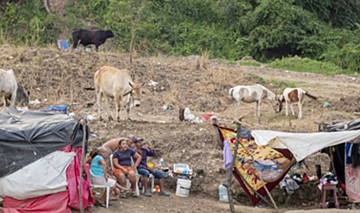 Early this year, Miller Weldmaster was given the opportunity to contribute to our worldwide community and support a country that has lost so much. Through the Central American Outreach Organization (CAMO) foundation, we joined forces with several local businesses and individual donors to help build temporary shelters. A Triad Extreme welder is currently in transit in the Hurricane Container, destined to build shelters for over 300 families. With COVID-19 raging, it is especially necessary for families to stay together and not be herded into one big space without provisions.
Stats at a Glance:
The population of Honduras is 9.5 million, of which 6.9 million are expected to fall into extreme poverty.
CAMO will be supporting the community of El Progreso, Yoro, located in the North of Honduras, one of the areas most damaged by the hurricanes: 58,891 families were affected, or more than 294,755 people, and 3,600 houses were destroyed.
The Seaman Corporation is donating more than 210,000 sq/ft. of PVC to construct the units.
CAMO will also provide families with both food and medicine, enough to last a family of six for one month.
Each unit will have a cement pads and footers. Used for this will be: 2,195 zinc sheets, 99,069 board/ft wood, 4,390 cement bags and 3,502 iron rods.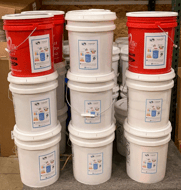 Each family will receive a Bucket of Care that will include; two sheets, two kitchen towels, two bath towels,
two combs, a set of dishware, one frying pan and one spatula.
The CAMO staff from Honduras and the US are currently preparing the building sites, cleaning the ruble, and staging the supplies so they are ready for the material arriving on the Hurricane Container dispatched January 21,2021. We cannot wait to provide updates!
To learn more about the CAMO foundation, how to donate or get involved please visit: https://www.camo.org/.
To follow the daily activity and people of CAMO: https://www.facebook.com/camobringshope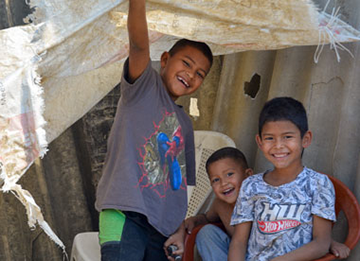 Miller Weldmaster would like to give special thanks to the following people for their efforts toward the mission:
Kathryn Tschiegg – An Orrville, Ohio native and resident, the founder of CAMO and determined to develop a system that will deliver sustainable quality care to the poor of Central America.
Mission awareness and cooperation from the Seaman Corporation
Juan Lopez - for creating the Spanish training and operating videos for the Triad Extreme
Expert logistics provided by Mike Nastoff
Scott Miller and the Miller family