Vinyl banners can be one of the most cost-effective methods of advertising your company. Plus, they're easy to design. Here's a list of design considerations to keep in mind.
Readability. Use big, bold fonts that can easily be read from a distance.
Color. Use minimum color. Too many colors can be distracting, so using two to three colors is usually best. There are other ways to be creative without using too much color. For example, you could try using a dark colored background with a different color text in a dramatic font.
Layout and Shape. Use an appropriate layout and shape for the message you're trying to convey. Emphasizing one element on the banner is usually best.
Notice the effectiveness of the banner below, which takes all of these considerations into account.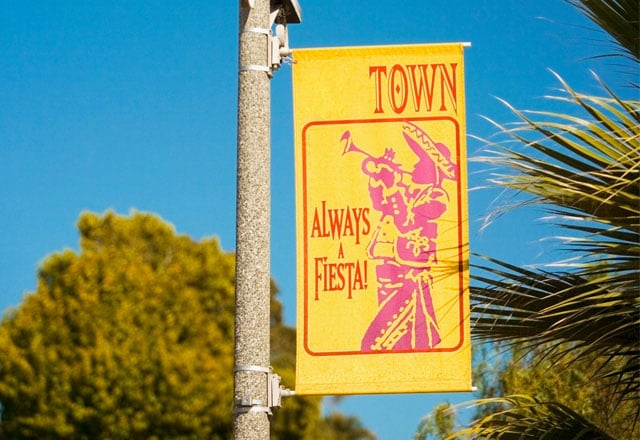 With these design tips in mind, let's move on to welding considerations for vinyl banners.
Seams. You've designed a beautiful banner, but it's so big that you may need to overlap two pieces of fabric to obtain the size you want. How will the overlapped seam running down the middle of your banner affect your design? Choosing the right banner welding equipment could make all the difference between a noticeable seam and an apparently seamless design.
Fabric Handling. Vinyl banners should always be rolled – never folded – in order to avoid creases. So when creating your large banner, you'll want to be sure that your welding equipment reduces fabric handling and the possibility of a creased banner.
Finishing. How do you plan on finishing your banner? If you're going to use heat welded hems to create clean edges on all four sides, be sure to choose banner welding equipment that includes the proper guides and accessories to weld hems, overlaps, hem and rope, pockets and more.
Want to learn more about finishing signs or banners? Click here to see how Miller Weldmaster can help!