With over 45 years of experience, Miller Weldmaster has become the expert on PVC welding and a proven leader in manufacturing PVC and plastic welding machines. PVC is widely used in manufacturing because it's strong, flexible, and weather-resistant. Our hot air, hot wedge, impulse and radio frequency welding machines are designed to successfully weld PVC and plastic material, no matter what your needs are.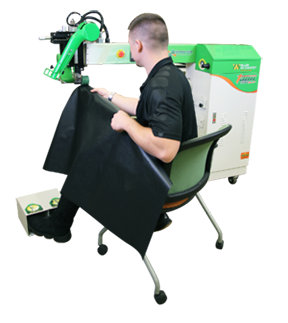 What is polyvinyl chloride? (PVC)
Polyvinyl chloride is the third-most widely produced thermoplastic after polyethylene and polypropylene. With two basic forms – rigid and flexible – PVC is made up of raw materials derived from oil and salt. PVC is made with less crude oil and natural gas than other plastics, making it more environmentally friendly.
WHY CHOOSE A PVC WELDING MACHINE?
Asa popular thermoplastic, PVC is highly suitable for welding in several applications. Industries such as awning, sign, banner, ducting, and tent manufacturers choose a PVC welding machine for reasons such as:
High durability
Oil and chemical resistance
Exceptional mechanical and chemical strength
Fire resistance
Common PVC Welding Products
Rollar Doors
Soft-Side Curtains
Fabric Structures
PVC & Plastic Welding Machines
If you do not see your fabric listed to the left, please contact us and tell us about your fabric welding needs.