Introduction to the World of Signage
There are various types of signs, billboards, and posters that businesses use for marketing and advertising purposes. According to a 2021 study, it is estimated that the average person sees 6,000-10,000 ads every day. While much of this is digital, there is a lot of out-of-home advertising such as billboards, yard signs, building wraps and so much more. Custom outdoor signs for businesses allow you to cut through the noise and competition.
Outdoor Signs: Making an Impact on the Streets
Whether you are in a small town or a big city, you are sure to see business advertising signs around town. From large billboards to small yard flags and pole banners, they are everywhere! Outdoor signs are an effective way to make an impact and draw attention to any business, town event, or advertising. These signs come in a variety of shapes, sizes, and materials, and can be customized to fit a business's branding and messaging needs. Outdoor signs can be placed in various locations, such as storefronts, sidewalks, and roadsides, and can be illuminated or designed with bold colors and graphics to make them more visible.
Outdoor signs can be particularly effective in attracting foot traffic and increasing brand recognition. A well-designed and strategically placed sign can leave a lasting impression on potential customers and help to differentiate a business from its competitors. Additionally, outdoor signs can act as a cost-effective form of advertising, as they can be viewed by a large number of people over an extended period of time. They break through the noise that people get from digital advertising and catch your attention when you are not expecting it.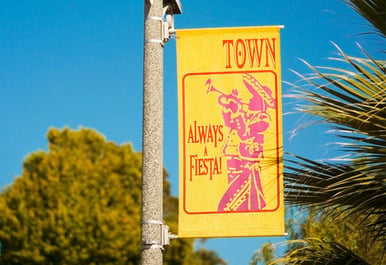 Billboards: Capturing Attention on the Road
As you drive down a road or highway, it is hard to miss the large billboards and road signs. Billboards are a popular form of advertising that involves displaying large-scale advertisements on prominent outdoor locations, such as busy roadsides or high-rise buildings. These advertisements are designed to catch the attention of passersby and promote a particular brand, product, or message. This form of advertising is effective because it reaches a wide audience and can be targeted to specific geographic locations or demographics. Additionally, billboards can be used to generate brand awareness and reinforce messaging across other marketing channels. However, their effectiveness can vary depending on factors such as location, visibility, and content.
Indoor Signs: Enhancing Your Business' Interior
While billboards are eye-catching and great for grabbing your attention, businesses still need to sell or grab your attention once you are inside the shop. Next time you are out shopping, take a moment to look at all the signs and banners in the store. If you are in a large box store, you see banners hanging from the ceiling indicating the various sections in the story. They also use them to help advertise what is new or on sale.
Custom indoor business signs are also used at the small, boutique-style shops to help give life to what they are selling. Similar to the box stores, the small shops use signs to help give attention to those items on sale, what they are pushing to sell, or highlight events or things happening at the store.
Indoor signs are just as important as outdoor advertising. It helps to connect the dots from what grabs your attention to selling you what you need. Signage is important for all businesses to help drive traffic and sales.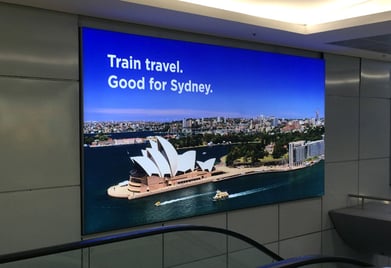 Versatile Advertising for Any Location
Pole banners and flags are an affordable and versatile form of advertising that can be used to promote a wide range of events, products, or services. These smaller, portable signs are highly customizable, allowing businesses and individuals to design and print their own graphics, logos, and messaging. They are also versatile in terms of placement, as they can be displayed on lawns, gardens, sidewalks, or other outdoor areas. This makes these pole banners and flags an ideal choice for political campaigns, real estate promotions, garage sales, and many other uses. Pole banners are ideal for small towns to highlight what is going on around town. They are used to highlight Senior Athletes, farmers' markets, and fairs throughout town. Since they are small, affordable, and easy to change out, they are ideal for those lower-budget projects.
Similarly, flags and pop-up banners are great for small towns and small businesses. Because they are portable and reusable, flag signs can be moved to different locations as needed, providing ongoing visibility and brand exposure. Overall, these signs are a cost-effective way to promote a message or brand and can be effective in driving foot traffic or generating leads.
The Role of Signage in Our Everyday Lives
The importance of quality signage for a business cannot be overstated. A well-designed and professionally executed sign can be an essential component of a business's marketing strategy, helping to attract customers, establish brand identity, and communicate important information. A high-quality sign should be visible, and readable, and convey a clear message that is aligned with the business's branding and messaging. Quality signage can also create a sense of connection and credibility, helping to instill trust and confidence in potential customers. Since we, as consumers, are constantly bombarded with advertisements every day; finding a sign that connects with you and draws you to a business is very important. It helps to create the relationship and establish a sense of authenticity that consumers crave in today's world.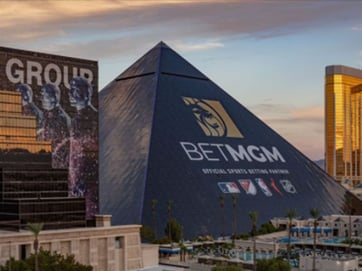 The Importance of Quality Signage for Businesses
Signage plays a crucial role in marketing and business, providing a visible and effective means of communicating a message to potential customers. Signs are an essential component of any business's marketing strategy, as they help to promote a brand, product, or service and attract customers to a physical location. Outdoor signage, such as storefront signs or billboards, can create brand awareness and catch the attention of passersby, while indoor signs can provide information, and direction, and reinforce branding. Signs can also be customized to fit a business's messaging and branding needs, using a variety of design elements such as color, font, and graphics. In addition, signs are often a cost-effective form of advertising, as they provide ongoing visibility and can be reused over time. Overall, signage is a critical component of any business's marketing efforts, helping to drive foot traffic, generate leads, and establish a professional image. Investing in quality signage is essential for any business that wants to attract and retain customers and build a strong, recognizable brand.
What you need for quality signage - from start to finish.
To make high-quality signs and banners, a range of materials is needed, including durable substrates, high-quality printing inks, and reliable finishing options. The choice of substrate will depend on the intended use and location of the sign or banner. Common materials for outdoor signs include vinyl, PVC, and mesh. While for inside signs fabric provides you with a lightweight and versatile option for custom indoor business signs. High-quality printing inks are also essential for creating vibrant colors and sharp graphics that will withstand weather and other environmental conditions. Inks may be solvent-based, UV-curable, or water-based, depending on the application and desired results. Finishing options such as grommets, hemming, and reinforced corners provide durability and help ensure the sign or banner will last for an extended period. The use of high-quality materials and printing processes is crucial for creating signs and banners that are both visually appealing and long-lasting, ensuring that they effectively promote a business or event and provide value for money.
How Miller Weldmaster Contributes to Quality Sign Production
When it comes to signage, we have learned how important it is to stand out compared to all the other signage you see a day. If you are a sign producer, you have a lot to worry about when it comes to the quality and durability of the prints. From banners to Dye Sublimation, there are countless options and prints that you can offer your customers. Once you figured out the best print and option for your customer, you then need a way to finish the sign that is durable and will withstand the elements.
Sign finishing is a part of the process that is often forgotten. The design, material, and print are the focus of any marketing material. But you printed it, now what? Miller Weldmaster's line of sign-finishing machines can help any sign shop create a strong edge that fits their customer's needs.
Miller Weldmaster's T3, T300, and 112 Extreme use hot air and hot wedge welding technology help to create a strong finish for countless signage options. This type of technology utilizes heat, speed, and pressure to create a strong bond. On the edge of your sign. This can be used to create a hem, pocket, or rope in the pocket. Commonly used for banners and billboards, our technology provides you with a quick and easy method for finishing your small pole banners all the way up to large billboards! No tape is needed.
For those looking to create SEG and quickly finish their digital textiles, an automated sewing solution, such as the Digitran, is a common solution. Our automated sewing solution is a single and double-needle option that can do anything from SEG to flags, hook and loop, and other materials that are commonly used for custom indoor business signs.
We see thousands of different ads every, single, day. So, creating high-quality prints with a durable business provides you and your customers with the custom outdoor and indoor advertising they need to be successful. Finishing your signs is so important and helps bring your prints to life! If you are ready to start welding your banners and signs, check out our sign-finishing machines today!
Talk to an expert today and learn more about our solutions for you!