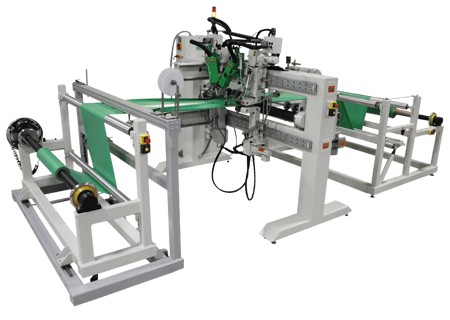 Automated solutions for the manufacturing of awnings, canopies, screens and shades are used to produce top quality residential or commercial grade products. These fully automated solutions will provide a faster and more efficient process resulting in less production costs to you.
Welding motorized or retractable awnings provide product longevity and offer a leakproof product. Welding heats in-between the two layers of fabric eliminating the needle punches from sewing and provides a more aesthetically pleasing seam to your customers.
Automated welding solutions also provide:
Versatility to accommodate multiple applications
High-speed production for increased output
Customization by applying keder, weld overlaps, hems, pockets, rope and hem, cut to length, and more
Ability to weld multiple rolls of same or different thickness together at one time
Each solution is fully customizable and can incorporate several different options including, welding, unwinds, keder applications, multiple stations, grommets and more… Each solution can be built to meet your needs today and also grow with you throughout the years.
Acrylic and PVC materials can be welded with hot wedge, hot air, impulse and radio frequency welding or glue for full versatility.
"Being in the custom made awning business since 1927, we are passionate about what we do and are always looking for ways to perfect our craft. From the knowledgeable sales personnel, to the custom built machine, and onto the impressive seams we weld daily, Miller Weldmaster was the perfect fit to take our company to the next level." - Berges Trenton Awning
Still have questions? Contact one of our automated specialist to discuss your production and potential options.
Miller Weldmaster will help you select the right solution for your application.