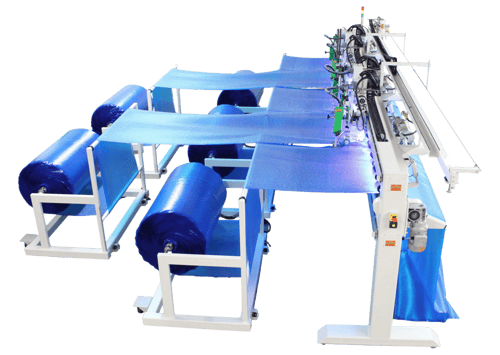 Our fully automated solutions are used worldwide to produce the strongest, most durable pool covers and liners. From automatic to manual, solar and safety covers, our welding solutions will reduce your bottlenecks and increase your production.
Whether you're using vinyl or mesh, our hot air and radio frequency welders use heat, speed and pressure to precisely weld continuously. Giving you complete versatility no matter the shape, size or style of pool or spa your customers need to cover. Pool covers and liners made on a Miller Weldmaster automated solution will provide safety, energy savings and great design appeal to any residential or commercial pool or spa.
Miller Weldmasters automated welding machines provide:
Versatility to accommodate multiple applications
High-speed production for increased output
Automated cutting
Reduced material handling
Apply edge keder
Ability to weld multiple rolls, cut to length and more
"We found the product to be very interesting and are anxiously awaiting the opportunity to fit one or more of your products into our production process" - Ponoco Pool Products
Still have questions? Contact one of our automated specialist to discuss your production and potential options.
Miller Weldmaster will help you select the right solution for your application.